360 IQ® Hat Press
The new standard in heat presses.
This innovative heat press 360° print area lets you print the front, back and sides of a cap without removing it
from the press. It's molded plate reduces creasing an scorching and with the One-size-fits-all plate the transition
between cap sizes is possible without having to change platens. The press comes with an independently controlled
upper and lower heat platens, that makes it easy to apply patches and emblems. The IQ technology offers cloudbased tracking of machine operation.
Now incl. Foam Pad Set.
Your benefits at a glance
Stahls' Warranty
30 years warranty on the heating element
5 years warranty on the frame construction
2 years warranty on the press excluding wearing parts*
Specifications
240 V, 5 Amp, 800 W
66 cm (L) x 38cm (W) x 64cm (H)
Net Weight 19,5 kg
Gross Weight 23,5 kg
Flexible
molded platen to reduce creasing and scorching
One-size-fits-all platen - transition between cap sizes without having to change platens
Heating plate
15 cm x 12 cm non-stick coated heating platen
Technology
Automatic opening function
Automatic pressure through Auto Adjust PressureTM
Touch screen control
Unlimited input of presets
Quality
Made in USA
Durable and robust
Scratch-resistant, powder-coated finish
UL / ULC / CE / RoHS verified
360 IQ® Hat Press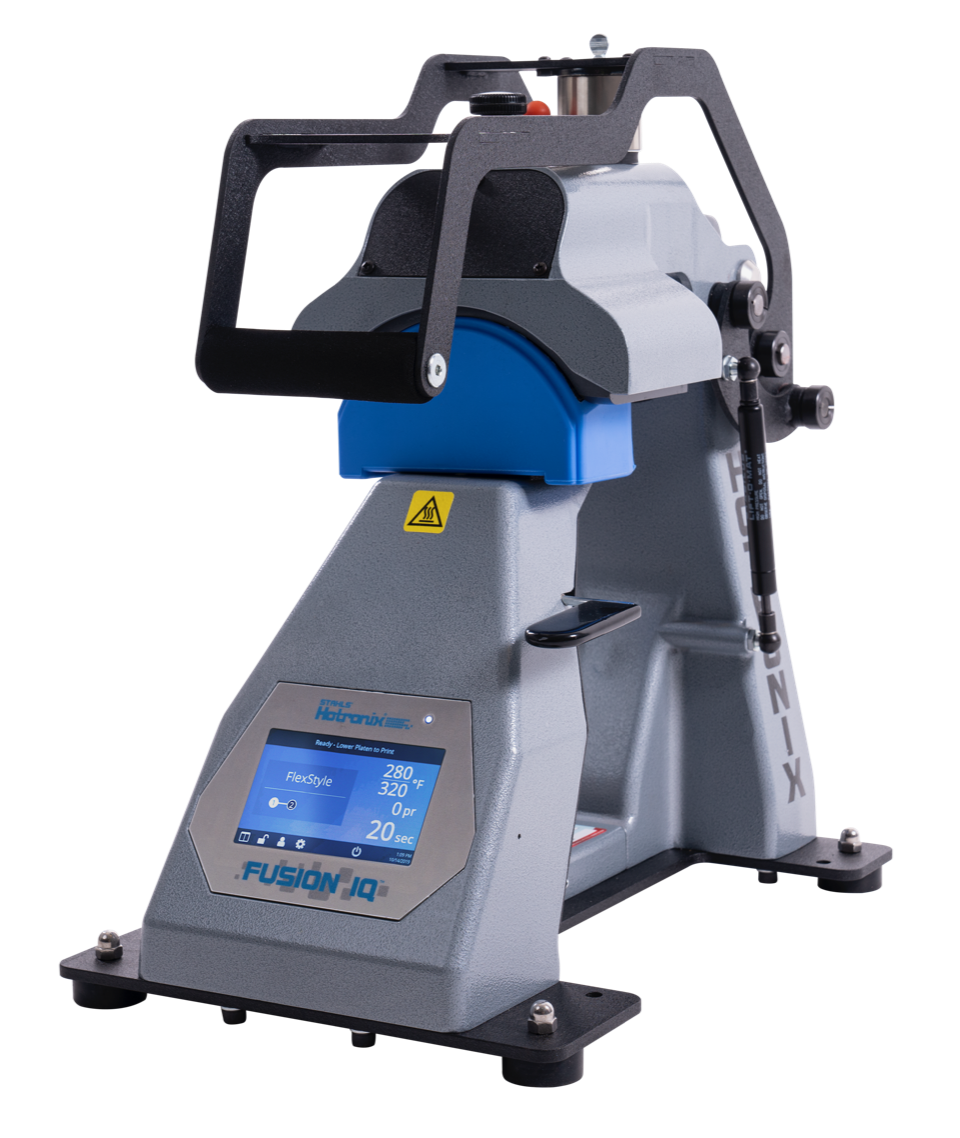 Give us a call, we will be happy to advise you:
+49 (0) 68 31 / 97 33 0
or